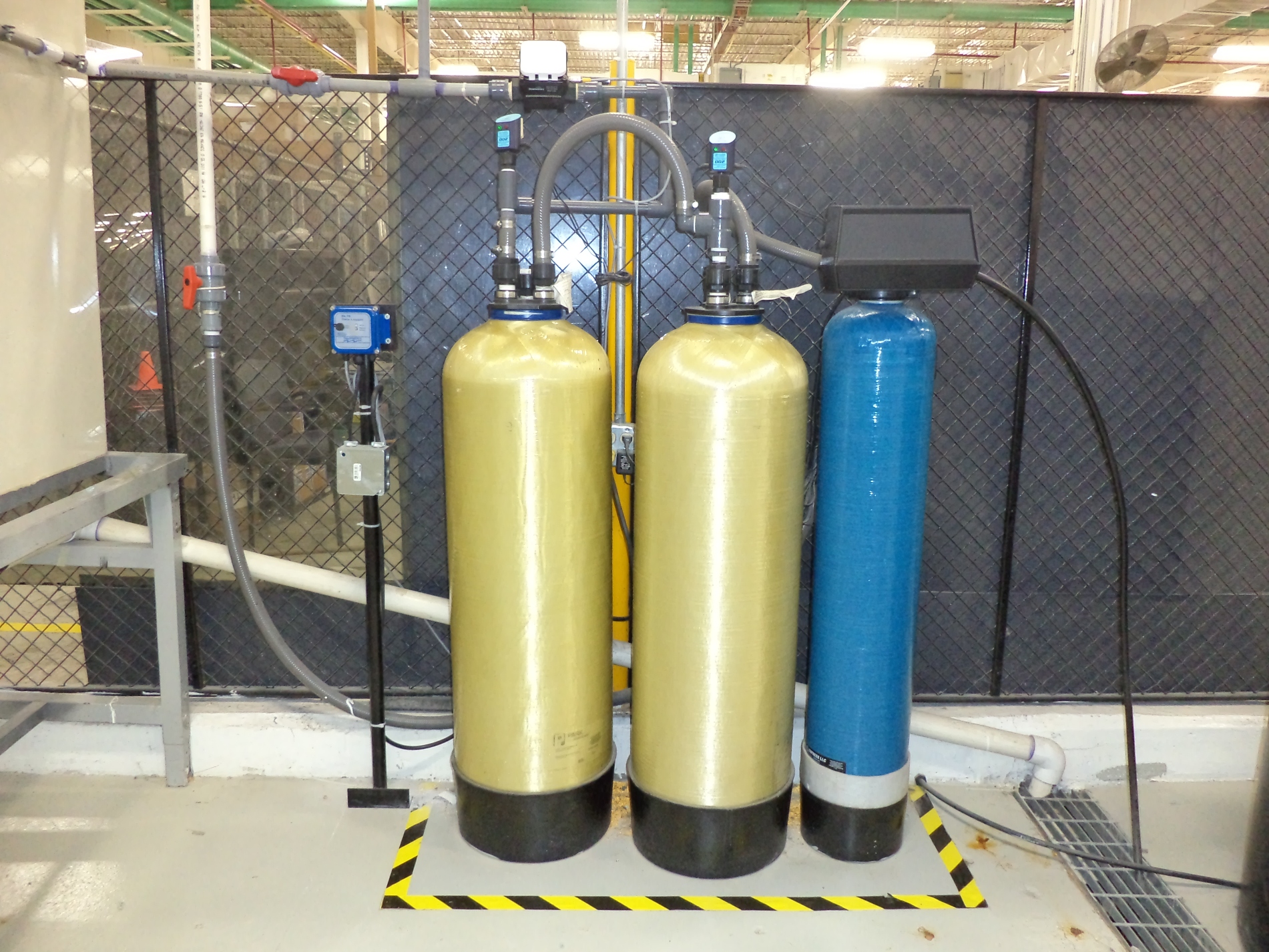 Mixed Bed DI with water quality alarms and carbon polisher filter utilized in a manufacturing facility.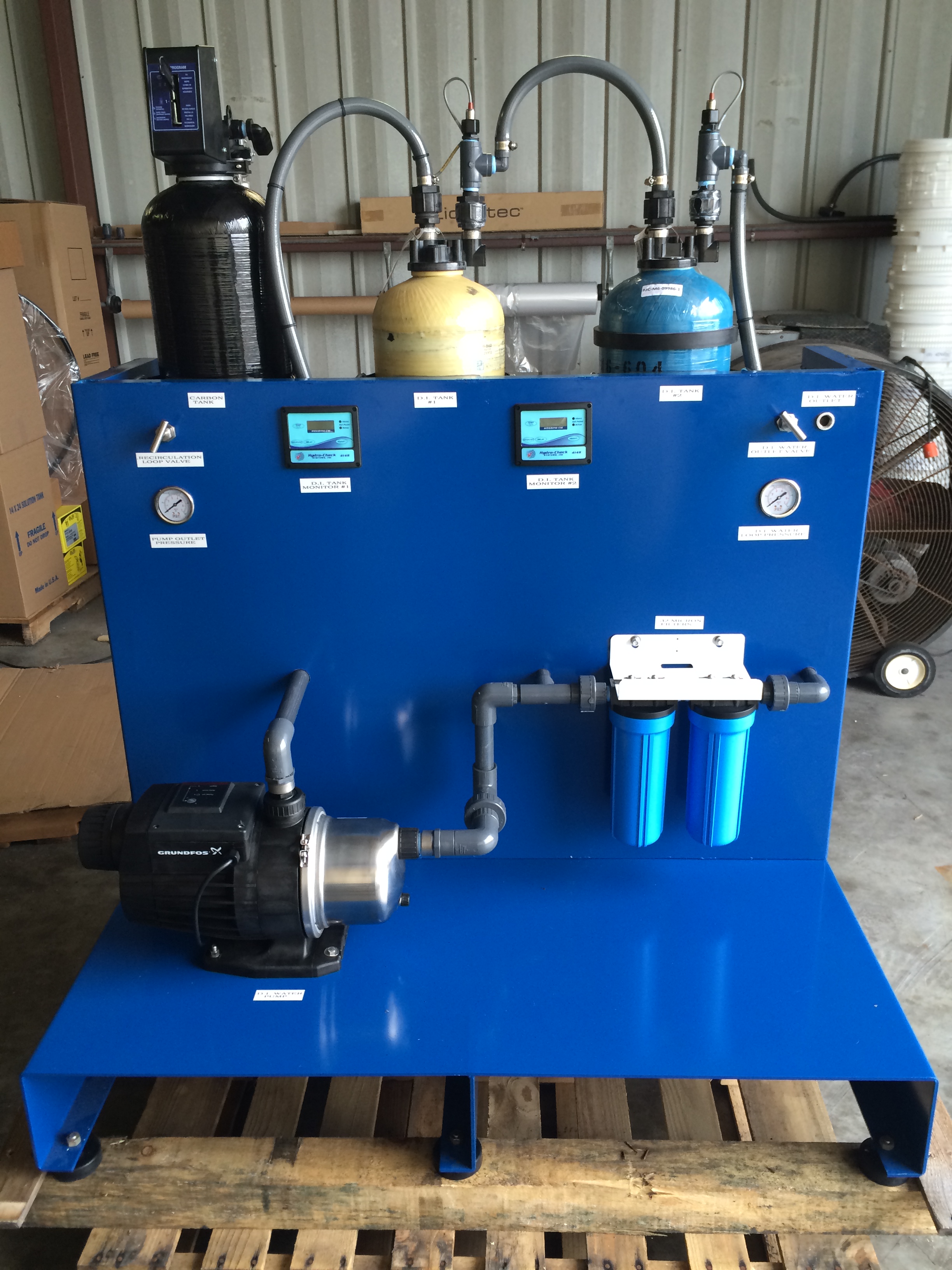 DI Skid with water quality indicators, alarms, inline filtration, DI loop re-circulation pump, pressure gauges, and flow control valves. The unit uses a powder coated aluminum frame for durability in industrial environments.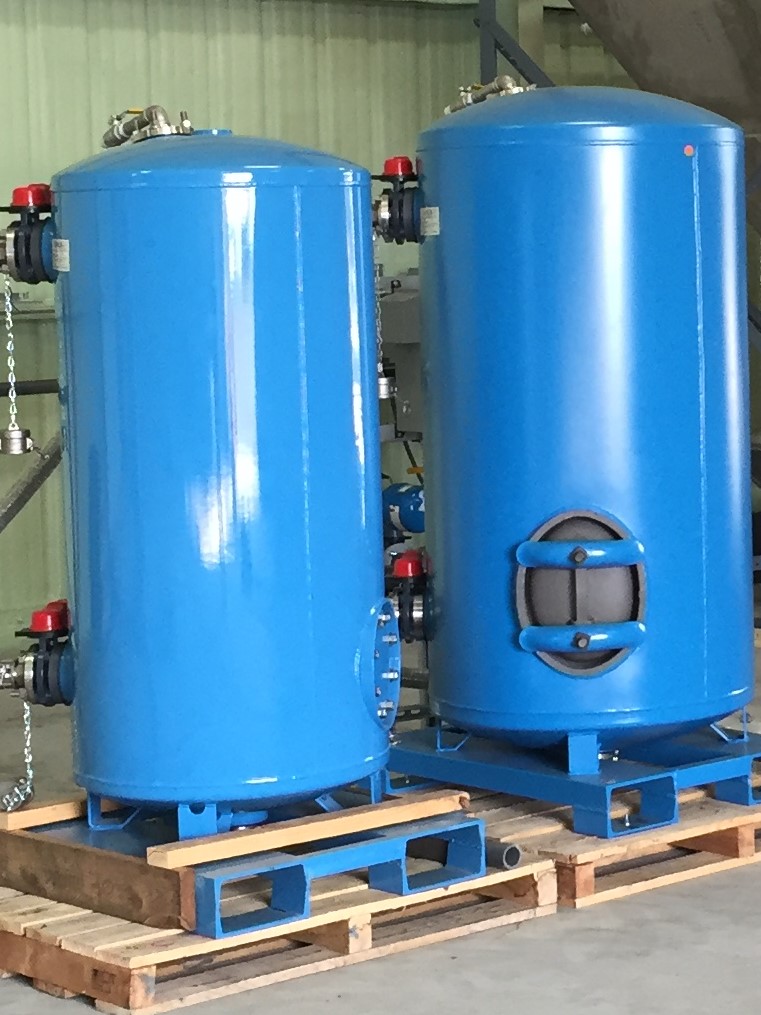 Jumbo DI Exchange tanks for 100 GPM service that are skid mounted for easy placement with a fork lift or pallet jack.